Outstanding seven day straight razor sets
---
The reason that 7 day sets are so rare is that they were made for wealthy men. They were very expensive to buy and the normal straight razor shaver would have to settle for one straight razor that would have to be sharpened and honed more often. Usually a wealthy 7 day set owner would have his straight razors honed and sharpened by a barber for the owner's convenience.
I have other 7 day sets for sale. Please email me. John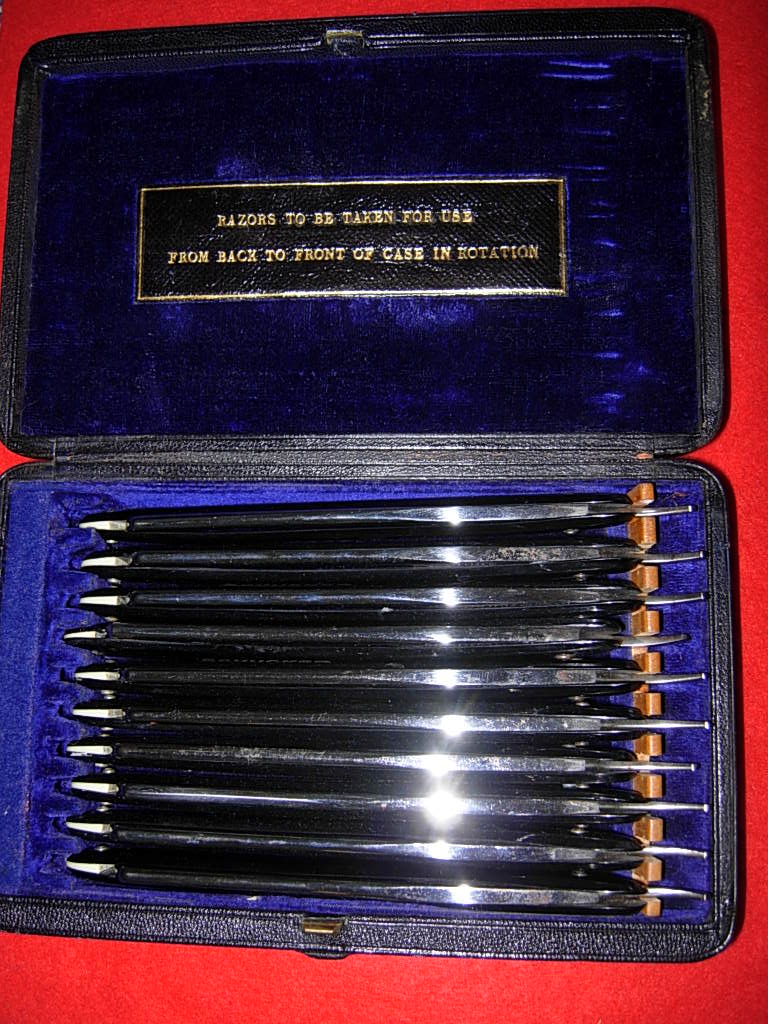 This is a very rare 10 day set of Straight razors
---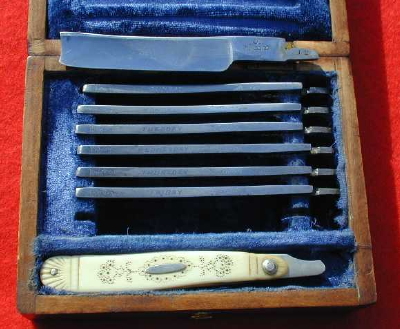 SINGLE HANDLE 7 DAY SET WITH CARVED IVORY HANDLE W/ STERLING SILVER PINS. Price = $2500 + shipping and insurance
THE DAYS OF THE WEEK ARE BEAUTIFULLY ETCHED ON EACH BLADE.
THESE RARE SETS WERE MADE BEFORE 1840 WHEN THEY WENT OUT OF STYLE.
---